Don't Let a Compacted Lawn Bring You Down: How Core Aeration Can Help
Breathe Life into Your Lawn with Core Aeration.
Are you struggling with a compacted lawn and stunted grass growth?
Lawn Core Aeration Service might be the solution you've been looking for. Compacted soil can be a big problem for your lawn, preventing proper drainage and impeding root growth.
Core aeration is a process that involves removing small plugs of soil from your lawn, creating small holes in the soil surface. This allows air, water, and nutrients to reach the grass roots, promoting a healthy lawn with vigorous growth.
How can the Lawn Core Aeration Service in Watkinsville help you revive your lawn?
By breaking up the soil surface and creating channels for air and water to penetrate, core aeration can reverse these issues and improve the overall health of your lawn.
This blog will discuss the importance of core aeration and how professionals can help bring life back to your lawn.
Understanding Lawn Compaction: Causes and Consequences
Stop Lawn Compaction in its Tracks.
From cool to warm-season grasses, lawns throughout Watkinsville can suffer from compaction.
What causes soil compaction?
Primarily, it's due to heavy foot traffic and vehicle use on the lawn. The grass can also become compacted during periods of prolonged dry weather when the soil isn't receiving enough moisture to prevent settling.
When the soil is compacted, it restricts oxygen uptake by roots and prevents water from draining properly. This leads to a lack of nutrient absorption and can ultimately cause the grass to die.
Choosing professionals to aerate your lawn can help to reverse the damage and restore your lawn's health.
The Benefits of Core Aeration for Your Lawn's Health and Appearance
Say Goodbye to a Dull Lawn – Hello to a Lush, Green Paradise!
Knowing how to combat soil compaction is important and core aeration can provide numerous benefits. Here are several benefits of core aeration that you should know:
Improved Soil Compaction:
Over time, your lawn's soil can become compacted, especially in high-traffic areas. This can lead to soil compaction, which restricts the movement of air, water, and nutrients, making it difficult for your lawn's roots to grow.
Lawn Aeration helps alleviate soil compaction by creating small holes in the soil, allowing air, water, and nutrients to reach the roots, promoting growth and a healthier lawn.
Enhanced Nutrient Absorption
When your lawn is aerated, the soil plugs that are removed expose the roots to the air, allowing them to absorb more nutrients from the soil. This is especially important for lawns with heavy clay soil, as this type of soil is more likely to retain water and nutrients, making it difficult for roots to access them. Lawn core aeration service helps to break up this heavy soil, making it easier for roots to absorb essential nutrients.
Improved Water Retention
By aerating your lawn, you can also improve water retention in the soil. The holes created by core aeration allow water to penetrate deeper into the soil, where it can be stored for longer periods.
Healthier Appearance
Aerating your lawn can give it a healthier, more vibrant appearance. By improving the soil's condition, you can promote a more robust root system, which will result in thicker, greener grass.
Having a core aeration company in Watkinsville to help you with this process can be beneficial. Professionals are trained to provide the best care for your compacted soils, utilizing the most advanced equipment and techniques. 
Find the Perfect Match: Essential Traits to Look for in a Core Aeration Company
Your Lawn Deserves the Best – Find the Right Lawn Core Aeration Service Today.
Compact soil can ruin the appearance of your lawn and prevent it from reaching its full potential. That's why core aeration is so important. It can help restore your lawn's health and give it a more vibrant, lush appearance.
When you are looking for a core aeration company in Watkinsville, there are certain traits that you should look for:
Experience:

Make sure that the company you choose has plenty of experience in providing lawn core aeration services. They should have an extensive portfolio showcasing their work and client reviews to back it up.

Equipment & Techniques:

The company should use equipment and techniques that are up-to-date with industry standards. They should also be able to explain how their process works and what makes it the most effective option for your lawn's health.

Customer Service:

Make sure the company is professional, friendly, and willing to answer any questions you may have about the process. They should also be willing to work with you on scheduling and budgeting.
These traits are essential when choosing the right core aeration company in Watkinsville. With the right service, you can restore your lawn's health and give it a lush, vibrant appearance.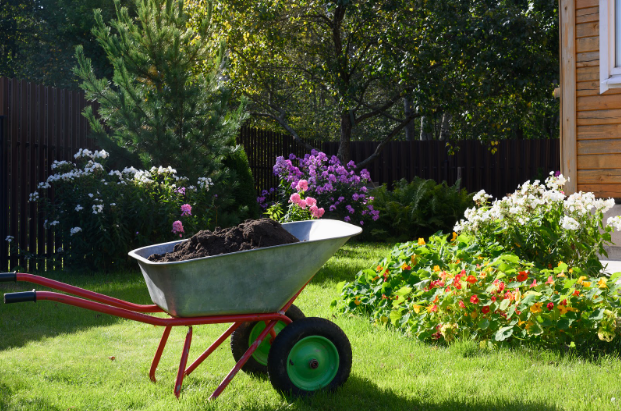 Revitalize Your Lawn with the Expert Touch of Turf Pros
Transform Your Lawn from Drab to Fab with Turf Pros.
Turf Pros can help you restore your lawn's health. Their experienced team uses the latest tools and techniques to help you achieve your desired results.
Having healthy soil is essential for your lawn to grow, and core aeration for lawns helps to improve soil structure. Turf Pros makes sure that their process goes deep enough into the soil to ensure long-lasting results.
Whether you have sandy or clay soils, Turf Pros can help you achieve the perfect lawn. For all your core aeration needs in Watkinsville, trust Turf Pros to deliver excellent service. Contact them today and start revitalizing your lawn.