12 Month Fire Ant Control Service in Watkinsville, GA
Experienced Fire Ant Control Service in Watkinsville, GA
If your Watkinsville, GA home or business is infested with fire ants, you can count on our lawn care experts at Turf Pros to provide you with a safe and effective fire ant control solution that will eliminate those pesky insects. We have years of experience in lawn pest management and yard insect control, so you can rest assured that your property will be rid of fire ants for up to 12 months per treatment. Contact us today at (706) 255-6405 to get started. 
Fire ants are a common yard pest in Watkinsville, GA. They are characterized by their reddish-brown color and the fact that they are notoriously territorial. Fire ants live in colonies, and if their nests are disturbed or threatened in any way, they will swarm their opponents to defend themselves. Their bites can cause a great deal of pain and in extreme cases can even cause death.
It is extremely important to get rid of fire ants in your yard as soon as possible. Not only can they cause a damage to your lawn, but they could also pose a serious threat to your family and pets. Fire ants multiply very quickly, so if you fail to treat them immediately, you could find yourself with a yard full of fire ant nests in no time.
Signs of a Fire Ant Infestation
There are a number of telltale signs that you may have a fire ant infestation or colony in your yard. Here are a few that you should look out for:
Mounds of Soil
Fire ants build large mounds of soil outside of their nests in order to protect the colony from any potential threat. They are typically about the size of a baseball – soccer ball, though they can get much larger in some instances. If you notice any mounds in your yard that appear to be bigger than normal, it may be best to call the experts at Turf Pros to have them inspected.
Swarms of Ants
Another sign that you may have a fire ant infestation is the presence of large swarms of ants in your yard. Fire ants use pheromones to communicate, and when they sense a threat, they release these chemicals to send signals to other nearby ants about the danger. When this happens, you will notice large numbers of ants swarming your yard, some of which might even be carrying tiny white eggs.
Unusual Damage to Your Lawn
You may be surprised by the amount of damage that fire ants can do to your yard if they inhabit it for long enough. These insects are voracious eaters and don't discriminate when it comes to the type of plants they invade. In addition to damaging your lawn, fire ants also have a penchant for eating crops and flowers as well, which is why they are such a problematic yard pest.
Stings and Bites
If you notice any redness or swelling on your kids' arms or legs after they've spent time in the yard, there is a possibility that they may have been stung by fire ants. Fire ant bites can be extremely painful, and in some cases can even cause fever or other flu-like symptoms. Some people are also extremely sensitive to fire ant venom, which can cause potentially life-threatening allergic reactions.
The Best Fire Ant Control Service in Watkinsville, GA
If you notice that your lawn is infested with fire ants, it is crucial to get rid of them as soon as possible before the problem gets out of hand. The best way to do this is to call the certified lawn care experts at Turf Pros. We are an award-winning lawn care company with decades of experience in lawn insect control and yard pest treatment. We use safe, effective pest control solutions to eliminate fire ants and keep them out of your yard.
To schedule a free consultation and an on-site inspection, feel free to give us a call at (706) 255-6405 today.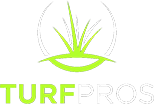 There is absolutely zero risk to give Turf Pros a try. You are protected by our iron-clad "You'll love it or we'll pay for it guarantee"
1260 Old Greensboro Rd
Watkinsville
,
Georgia
30677
Monday, Tuesday, Wednesday, Thursday, Friday
9:00 am – 5:00 pm