Lawn Care Services in Bishop, GA
Expert Lawn Care Services in Bishop, GA
If your lawn needs an extra TLC, and you are looking for a reliable lawn care company in Bishop, GA, look no further than the Turf Pros. For decades, we have been the go-to lawn care company in the area, providing exceptional services at affordable prices. Our lawn care professionals know exactly what needs to be done to keep your lawn lush and healthy, and we provide a variety of expert services to make that happen. Contact us today at (706) 255-6405 to get started.
There are many benefits to having a well-manicured lawn. In addition to enhancing the curb appeal of your home or business, a healthy lawn also reduces soil erosion, regulates temperature, and boosts your property's market value. However, keeping up with the demands of lawn care is tedious and time-consuming, which is why many property owners in Bishop, GA turn to our professional lawn care services.
Fertilization and Weed Control Services in Bishop, GA
A healthy lawn is only as good as the nutrients it is receiving, so don't neglect this critical aspect of lawn care. Our fertilization and weed control services are designed to provide your lawn with the necessary nutrients to stay green, lush, and healthy all year long. We offer both organic-based fertilization programs and pre-emergent weed control applications to keep your lawn looking its best.
Fire Ant Control Service in Bishop, GA
Fire ants can be a serious problem for lawns, as they form hard-to-eradicate mounds that damage your turfgrass. These pesky insects can also pose a threat to your home and family, particularly if kids or pets step foot in their nests. Our fire ant control service is designed to completely eliminate your fire ant problem once and for all. Using a special non-toxic chemical application, we can target and wipe out the entire fire ant colony in your yard as soon as possible.
Lawn Insect Control Service in Bishop, GA
In addition to eliminating fire ants, our lawn insect control service is also designed to eliminate other harmful insects such as grubs, chinch bugs, mole crickets, and more. This is an important service for homeowners to consider since many of these insects can do significant damage to your lawn if left untreated. By eliminating them early on, you are preventing further harm and ensuring that your lawn remains lush and green throughout the seasons.
Lawn Disease Control Service in Bishop, GA
Just like your lawn needs protection from insects, it also needs protection from various lawn diseases such as fairy rings, dollar spots, and rust. Lawn diseases are caused by fungi or bacteria that live in the soil and thrive by feeding on decaying organic matter. Our lawn disease control service works to eliminate these harmful organisms before they can cause any real damage. We use a multi-step, research-based approach to lawn disease treatment, so you can rest easy knowing that your lawn is receiving comprehensive protection.
Core Aeration Service in Bishop, GA
Another essential lawn care service that we offer is core aeration. Core aeration involves removing small plugs from the soil, which creates space for air and water to move more freely through your lawn. As a result, this encourages deeper root growth and better nutrient absorption. This also reduces soil compaction, which can lead to more robust and healthier lawns.
Sod Installation Service in Bishop, GA
If you are looking for a fast and easy way to improve the appearance of your lawn, sod installation might be right for you. This is a good solution for homeowners who have had extensive damage to their lawn from pests, disease, or other factors. We can create a quick and easy lawn replacement using top-quality sod that will provide a lush green appearance to your yard in as fast as one day.
Why Choose the Turf Pros for All Your Lawn Care Needs?
The Turf Pros is an award-winning lawn care company with decades of experience in the lawn care industry. We offer a wide range of professional lawn care services and pride ourselves on giving our clients the best possible experience. We understand that your lawn is one of the most important aspects of your home, which is why we take such care in protecting and preserving it.
We offer a "you'll love it or we'll pay for it guarantee", which means that if you are not 100% satisfied with our lawn care service, we will redo the work for free or pay a competitor to finish the job for you. Our company has the highest standards for service and customer satisfaction, which is why we offer this unbeatable guarantee to all of our clients.
Don't settle for anything less than the best when it comes to lawn care services in Bishop, GA. Contact us today at (706) 255-6405 for a free estimate and let us help you get started with all of your lawn care and maintenance needs.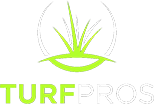 There is absolutely zero risk to give Turf Pros a try. You are protected by our iron-clad "You'll love it or we'll pay for it guarantee"
1260 Old Greensboro Rd
Watkinsville
,
Georgia
30677
Monday, Tuesday, Wednesday, Thursday, Friday
9:00 am – 5:00 pm