Lawn Disease Control Services in Watkinsville, GA
Expert Lawn Disease Control Services in Watkinsville, GA
Turf Pros is the leading provider of safe, effective, and affordable lawn disease control services in Watkinsville, GA and the surrounding areas. We are known for our three-pronged, research-based approach to eliminating lawn disease problems, consisting of advanced diagnostic services, targeted lawn disease treatments, and ongoing lawn treatment programs. To learn more about our lawn disease control services in Watkinsville, GA or schedule a free on-site inspection, give us a call at (706) 255-6405 today.
Maintaining a lush and healthy lawn is a task that involves a lot of ongoing care and attention. Your lawn is at the mercy of many factors, some of which may work against your efforts to keep it looking its best. Without proper care, your lawn can become dry and stressed in the hot summer months, fall prey to the harsh elements in winter, or suffer from harmful lawn disease outbreaks.
Here at Turf Pros, you can count on our team of certified experts to provide you with everything your lawn needs to stay lush, green, and healthy all year long. With decades of experience in the lawn care industry, we have seen and treated almost every type of lawn disease condition you can imagine. Whatever lawn disease problems you may be experiencing, you can count on Turf Pros to deliver safe, effective, and lasting results.
Comprehensive Approach to Lawn Disease Control
Our three-pronged approach to eliminating lawn disease problems is what sets us apart from the rest. When you choose us for your lawn disease control needs, you can be confident that you are working with the most experienced professionals in the lawn care industry.
Advanced Diagnostic Services
As part of our comprehensive lawn disease treatment service, our team of certified experts will conduct a full diagnostic evaluation of your lawn. We will begin with a visual inspection, paying close attention to any signs of disease or pest infestation. From there, we may conduct further tests from UGA if needed in order to pinpoint the exact type of disease that you have on your lawn. With the help of our advanced diagnostic tools and equipment, we will put our decades of industry experience to work by providing you with the most accurate diagnosis possible.
Targeted Treatments for Lawn Disease Control
Once we have determined exactly the kind of lawn disease you are dealing with, we will recommend a targeted treatment regimen that is effective against your specific type of lawn problem. Whether it is bacterial, fungal, or caused by a weed, pest, or mite infestation, we will come up with the right combination of treatments to eliminate your lawn disease problem in its entirety. You also don't have to worry because we utilize safe and proven treatments to ensure lasting results without any risk to humans, plant life, or the environment.
Proactive Lawn Care and Treatment Program
Finally, to ensure that your lawn stays healthy and disease-free throughout the year, we provide ongoing lawn treatment programs that are tailored to your specific needs. We will work with you to develop a lawn care program that fits into your busy schedule and won't burn a hole in your pocket. Thanks to our proactive approach to lawn care, we can eliminate most of the common causes of lawn disease problems as soon as possible, so your lawn stays in tip-top shape all year long.
Common Types of Lawn Diseases in Georgia
Here are some of the most common types of lawn diseases in Watkinsville, GA that we deal with on a daily basis:
Large Patch

Dollar Spot

Fairy Rings

Gray Leaf Spot

Pythium Root Rot

Take-All Root Rot

Spring Dead Spot

Slime Mold
Whichever lawn disease you may be experiencing, the Turf Pros has the proper training, equipment, and skills necessary to eradicate all your existing lawn disease problems and prevent them from resurfacing in the future.
Your One-Stop-Shop for Lawn Disease Control in Watkinsville, GA
As a locally-owned and operated company, we work hard to provide a level of customer service that simply cannot be matched by our competitors. We will take the time to listen to your specific needs and concerns, develop a customized treatment plan, and deliver results on a consistent basis. Our services are also some of the most affordable in the area, which is just another reason why residential and commercial property owners in Watkinsville, GA love doing business with us.
Contact us today at (706) 255-6405 for a free consultation and a no-obligation quote.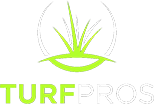 There is absolutely zero risk to give Turf Pros a try. You are protected by our iron-clad "You'll love it or we'll pay for it guarantee"
1260 Old Greensboro Rd
Watkinsville
,
Georgia
30677
Monday, Tuesday, Wednesday, Thursday, Friday
9:00 am – 5:00 pm