Sod Installation Service in Watkinsville, GA
Experienced Sod Installation Service in Watkinsville, GA
Whether you need a new lawn installed or an existing turfgrass repaired, you can count on our team of certified lawn care experts at Turf Pros. We have been designing and building lawns for decades, and we can transform any yard into a lush, green retreat with our quality and affordable sod installation services. Contact us today at (706) 255-6405 to schedule a free consultation or request a free no-obligation quote.
The foundation of a beautiful lawn starts with quality sod and installation. In fact, proper sod installation plays a more important role in the overall quality of the lawn than the actual sod. That is why at the Turf Pros, we place a strong emphasis on our sod installation practices. We'll make sure to do things right from soil preparation, grading, and testing to installation, irrigation, and nutrient management.
Our Sod Installation Process
Here at Turf Pros, we follow a comprehensive, multi-step approach to ensure that your new lawn will be installed correctly from start to finish. Here are the important steps involved in our sod installation process:
Foundation Preparation
Before any sod can be installed, it is crucial to have a proper foundation prepared. We will remove unwanted vegetation, debris, and other obstructions from your property that could potentially interfere with the growth of your new grass. If your yard has an existing lawn, we will remove the old sod and do any necessary soil preparation.
Soil Grading and Leveling
Once the foundation is prepared, we will then grade and level your lawn. This ensures that your yard is smooth and even before the new sod is installed. Grading allows for proper water drainage to help prevent any pooling issues. It also establishes a uniform soil surface that will promote an even growth pattern.
Soil Testing
Soil testing is one of the most overlooked, yet most important steps in the sod installation process. Unlike other lawn care companies in the area, Turf Pros always recommend proper soil testing to ensure that your lawn gets off to a healthy start. After all, the health of your lawn depends on the condition of the soil. We have certified laboratory technicians who can provide accurate results to ensure proper fertilization and irrigation needs are met.
Sod Installation
Once the soil testing is complete, we will then install your new turfgrass. The quality of your lawn depends on how carefully and accurately it is installed. At the Turf Pros, we don't just unroll the sod and call it a day. We take our time with sod installation to ensure that everything is done properly. This includes everything from setting the rolls in line with each other, so there are no gaps or overlaps, to ensuring that the sod is firmly pressed into place to promote strong root development.
Aftercare
Proper lawn care begins with proper aftercare. We will always follow up our sod installation services and guide you with the best practices to maintain your new lawn. We can help maintain the lawn with the highest quality fertilizer along with mowing and irrigation tips. When you work with Turf Pros for your sod installation needs in Watkinsville, GA, you'll have a lush, green lawn that you'll be proud to show off to your family and friends.
Contact Us Today for Your Sod Installation Needs in Watkinsville, GA
At Turf Pros, we are committed to offering top-notch lawn care services to both residential and commercial property owners in the greater Georgia area. We can install all kinds of turfgrass including Bermuda grass, Zoysia grass, Centipede grass, and Fescue grass.
We can also provide you with a complete range of quality and affordable lawn care services to keep your lawn looking its absolute best all year round. From fertilization and weed control to core aeration and pest management, our team of certified lawn care experts has you covered.
If you're interested in learning more about our lawn care and sod installation services, give us a call at (706) 255-6405. You may also use our online contact form to schedule a free on-site inspection and estimate.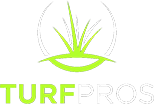 There is absolutely zero risk to give Turf Pros a try. You are protected by our iron-clad "You'll love it or we'll pay for it guarantee"
1260 Old Greensboro Rd
Watkinsville
,
Georgia
30677
Monday, Tuesday, Wednesday, Thursday, Friday
9:00 am – 5:00 pm